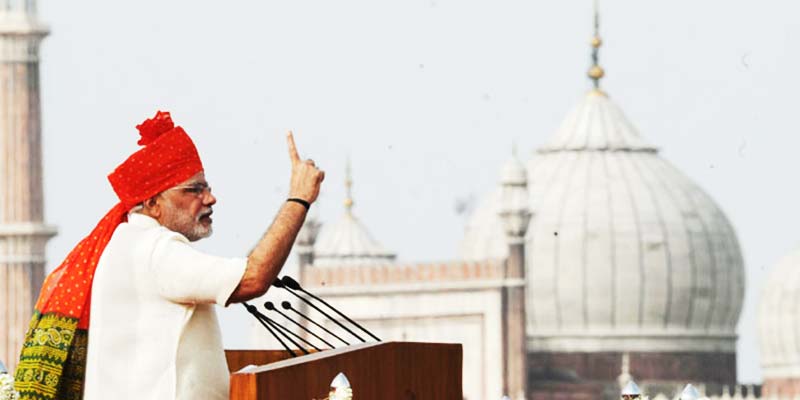 There were at a time
a lot of people who vowed
to fact check all I said,
cause I said things that were
Well factually incorrect, 
In response, I asked, what
After all makes a fact, a fact,
And who decides?
You'd imagine the PMO
Would usually get it right,
But it transpires that on
I-day, from red fort's spires
The PM was one of the liars
Claims of bringing bijli
To a gaon next door to dilli,
Were so incredibly fake…
There was no bijli, just poles
And meters (already?) ordered
For by the UPA (who the PM
accused of doing an ignore before….)
But the question I ask,
Is not why he lies,
After all, we know his
Alleged, but real, but really? Chest size
The question I ask is this –
Why do the pujaris of fact
Not find themselves irate?
The defenders of truth,
The more Indian than you?
It's the same with mother gau,
Kashmir or Pakistan, straight
To anti-national ville with you,
But for the PM they'll break the rules
After all he'll break them for you…
You know like he did for the accused
Of the riots of 2002.